This is Henry.
I have participated in STSS2012 conference held at Okayama University in Okayama city. It was a 3-day conference from August 29~31, 2012.
The conference is organized for researchers who are contributing to the advancement of socially and technically symbiotic systems for sustainable development of human society, especially in the fields of social factors, human factors, socio-technical systems, human interfaces, symbiotic energy systems, rescue systems.
I have made a presentation for my paper entitled: Augmented Reality Agent as Desktop agent. The presentation and the Q&A session were Okay, but i later found out i misunderstood the question made by Ishii Sensei from Kyoto University. I have learnt that i should always think carefully about the intention of the question rather than just taking the questions literally.
At the night of my presentation i had a nice dinner with Professor Kato and Professor Dr Eng.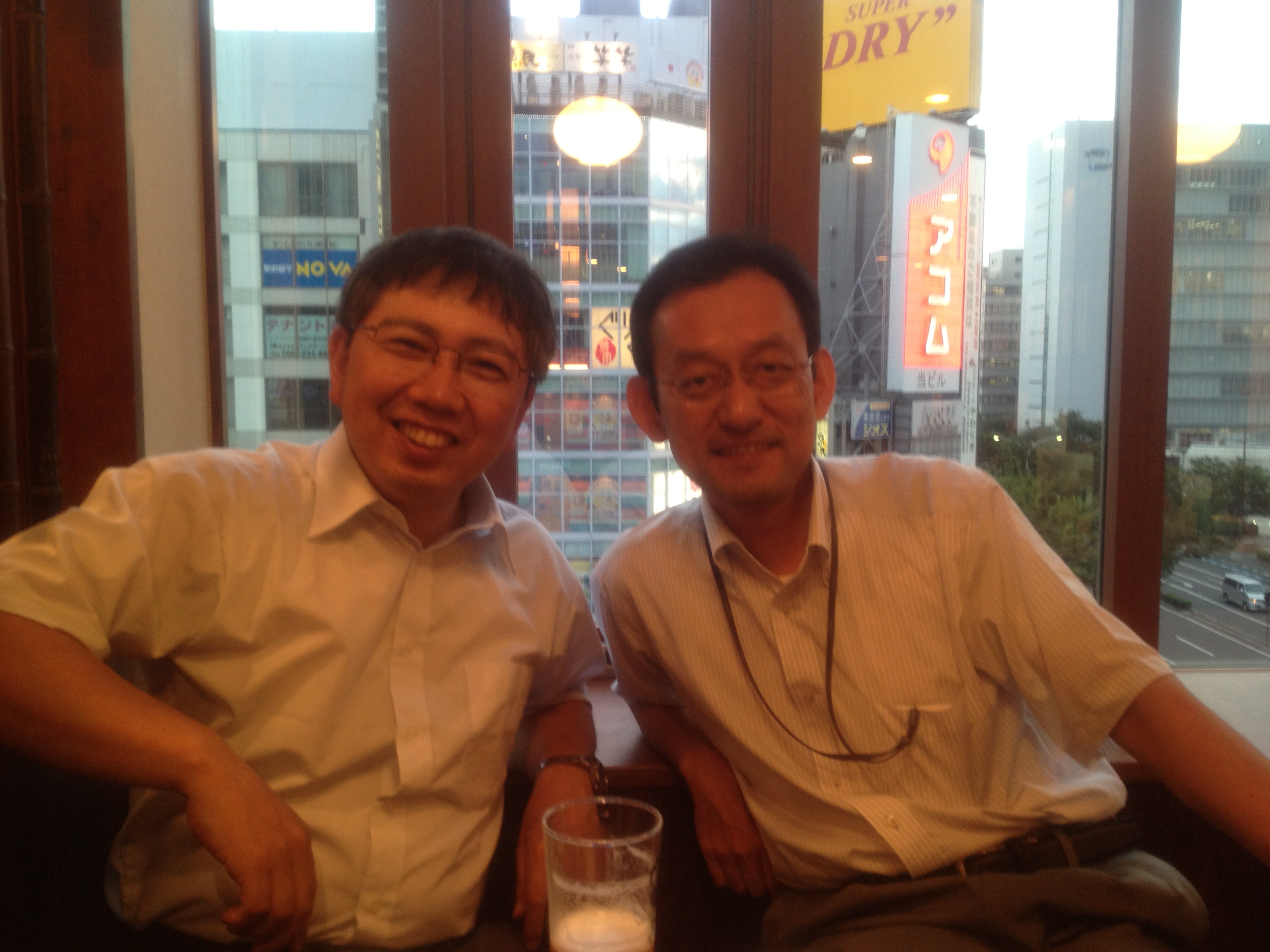 Overall it was a great experience presenting at STSS conference and i enjoyed my trip to Okayama