This is Jaakko Hyry.
I went with Prof. Uranishi to a workshop of Human Interface Society held at Kanazawa on 19.10.2012.
The workshop focused on Interaction Design topics and there were a total of four general paper and research presentations including me, and two other guest professor speeches.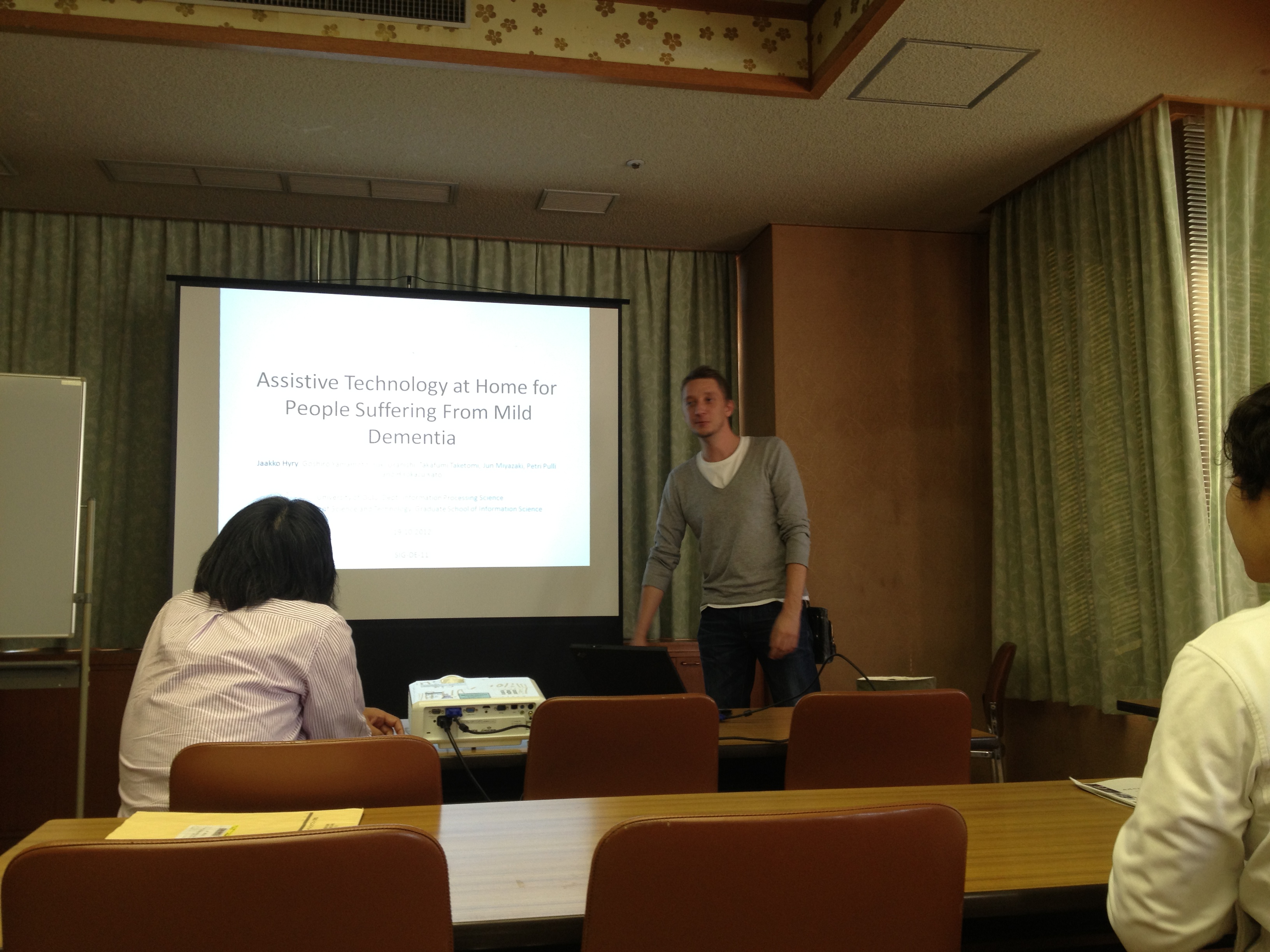 My presentation topic on the workshop was titled 'Assistive Technology at Home for people Suffering from Dementia'. All of the other presentations were in Japanese, so I was a bit difficult to understand the contents. But I found an interesting presentation by another NAIST/ATR PhD student Fukaya Takugo on how to create more understandable layouts of information for users. His examples focused on manuals for electronics, but this is very close to user interface design where the placement of screen elements are important.
The workshop was fairly short as it was between 13 – 16.30. As the presentations took a bit too long, the discussion part was not held between the professors and the presenters. I did get some feedback regarding Smart Home technologies available currently in Japan and viewpoints on how to develop the user interaction and user tracking aspects of elderly in a home environment. I recommend the workshop in the future for students that want to practice their presentation skills in a smaller venue, but to also get valuable feedback from professors in the field of interface and interaction design.
You can find more information at the workshop webpage:
Interaction Design workshop – SIG-DE-11