Hello, I am M1 student Mizuki Ando.
The graduation ceremony was held in NAIST on 24th March.
It was good weather and it was very suitable for the graduation ceremony.
This year, 3 master students graduated from Interactive Media Lab.
Congratulation on your graduation!!
At the same time, Shalika-san graduated in the autumn of this year received the NAIST Best Student Award. Congratulations!!!!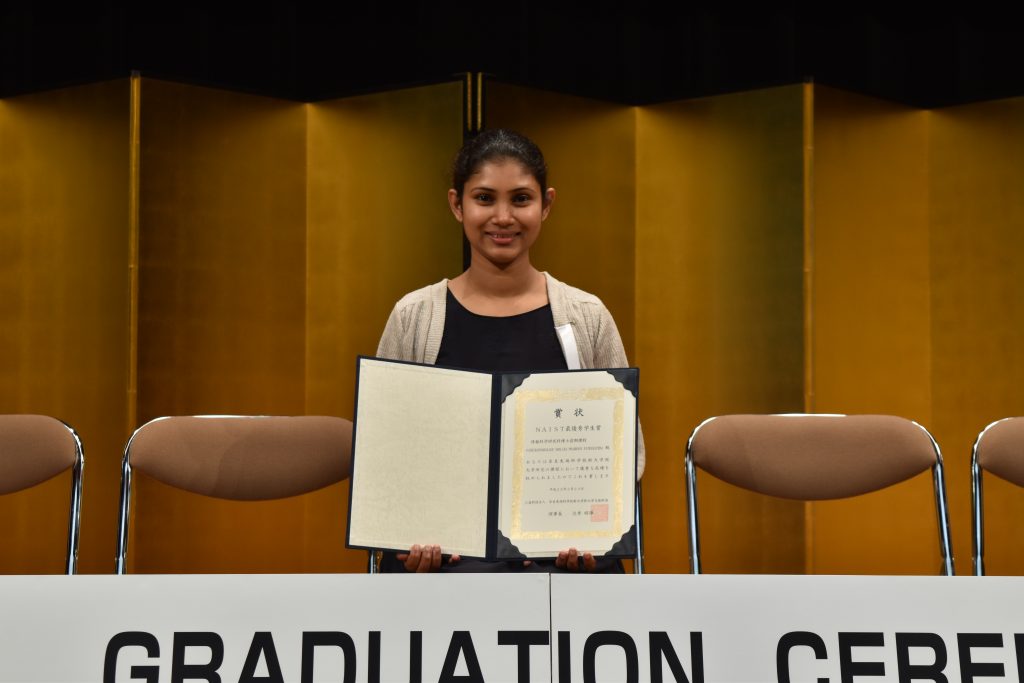 Thank you very much for your help in the past year.
In the mind what we learned from you, we will do my best to be a good senior to lead M1 students.
Graduation isn't the end of a tough journey. It is the beginning of a beautiful one.
We wish you the very best in your personal and professional lives.