Hello everyone!
This is Jayzon Ty, an M2 student, and welcome to my first blog post!
Last February 12 to March 16. I was at the Center for Advanced Vehicular Systems (CAVS) in Mississippi State University (MSU).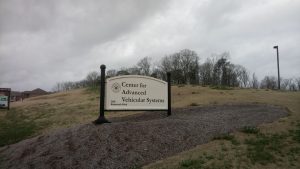 While there, I was working under the lab of Dr. J. Edward Swan II, who specializes in human factors of virtual and augmented reality, particularly in depth and layout perception. The lab is relatively small compared to the IMD lab, in terms of size of room and number of people, but this creates a very warm atmosphere where everyone is really close with each other.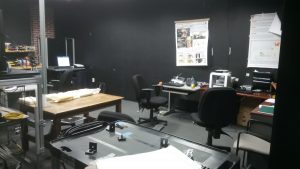 During my stay, I helped Dr. Swan with the SharpView project. In a nutshell, SharpView is a method for counteracting image blurring when viewing an image out of focus, i.e. "sharpening" it. I worked on implementing features that Dr. Swan wants to add to SharpView, as well as investigating other approaches for the "sharpening" part. In the process, I got to work with the haploscope, an AR display that can display virtual objects in different focal distances by changing the lenses in the system. I also worked with the SMI Eye tracker, a very expensive eye-tracker that is worn like eyeglasses (which I don't have a picture of, unfortunately).
As they say, everything in the US is big, and Mississippi State University is no exception. The campus is so big that it has its own lake, and as well as a lot of sports stadiums. In order to get to the lab from my dormitory, I can take a bus, or I can take a 30-minute walk along the scenic route. I almost always choose the latter.
I also had the opportunity to attend a women's basketball match, thanks to Dr. Swan. Apparently, the women's team was undefeated at the time, and *spoilers*, they retained their undefeated streak in this match.
Speaking of big, here is a photo of a burger that I ate one time. Note the size of the onion rings with respect to the burger.
Unfortunately, public transportation was a bit lacking, so I was not able to go to a lot of places outside of campus. All in all, I could say that I managed to go to three major places outside of campus.
The first one is the town of Starkville, where MSU is located. This area in particular is around a 15 minute drive from campus. The town has a very chill atmosphere, which I really liked. We often go here for lunch, and sometimes for dinner as well.
Fun fact: Dr. Swan is a computer scientist by day, and a musician by night, so he goes to a lot of places to perform with his band, the "Shane Tubbs Band", as their bassist (I really want to learn the bass sometime). So, for my second major trip, we went to the town of Westpoint, where Dr. Swan and his band performed in a music festival, which served as a fundraiser event for the treatment of a person with cancer. Funnily enough, the event venue is in a farm in the middle of nowhere.
The last major trip was a trip to another state, Atlanta, which was a 4 hour drive from the campus. One of the students in the lab needed to get a German visa in order to attend IEEE VR 2018, so I went with him to Atlanta, where the German embassy was located. We left campus at 3am, and arrived at around 8am (+1 hour difference).
As we were heading home, we also passed by the University of Alabama. Same as MSU, the campus was also very big.
Unfortunately, all good things must come to an end, so before I went back to Japan, we had a farewell dinner at a restaurant in Starkville. The food was so big that I wasn't able to finish it, and I had to get a take out box so I could eat it for lunch the next day.
On the way back to Japan, I had a layover in Incheon International Airport in Seoul. I happened to find this demo inside the airport: VR Flying. Unfortunately, I was already too tired at this point, so I did not give it a try. Maybe we should have a similar setup in the lab?
Overall, I really enjoyed working with Dr. Swan and his students, as well as the experience of being in the US. I really learned a lot in this experience. This trip also introduced a lot of first's for me, e.g. first trip to the US, first 15~ hour flight, first jet lag experience, first trip to South Korea (even though it's only a layover), and more. If you ever get the chance to go to MSU and work with Dr. Swan, I highly recommend going for it!
Finally, I would like to thank the Interactive Media Design laboratory, especially Dr. Alexander Plopski who organized this trip, and Dr. Edward Swan for making this experience possible. I would also like to thank Dr. Swan's students, as well as his wife, Mrs. Courtney Swan, for making my stay in Mississippi a very enjoyable and memorable one. Until we meet again!