Hello,This is Yuichiro Fujimoto, a M2 student.
I would like to report about Augmented Human International Conference2012 (AH2012) held at France, Megeve from March 8th-9th.
AH is a relatively new conference as the third time this year. As seen from its name, AH is subject to extend the capabilities of the human by science and technology.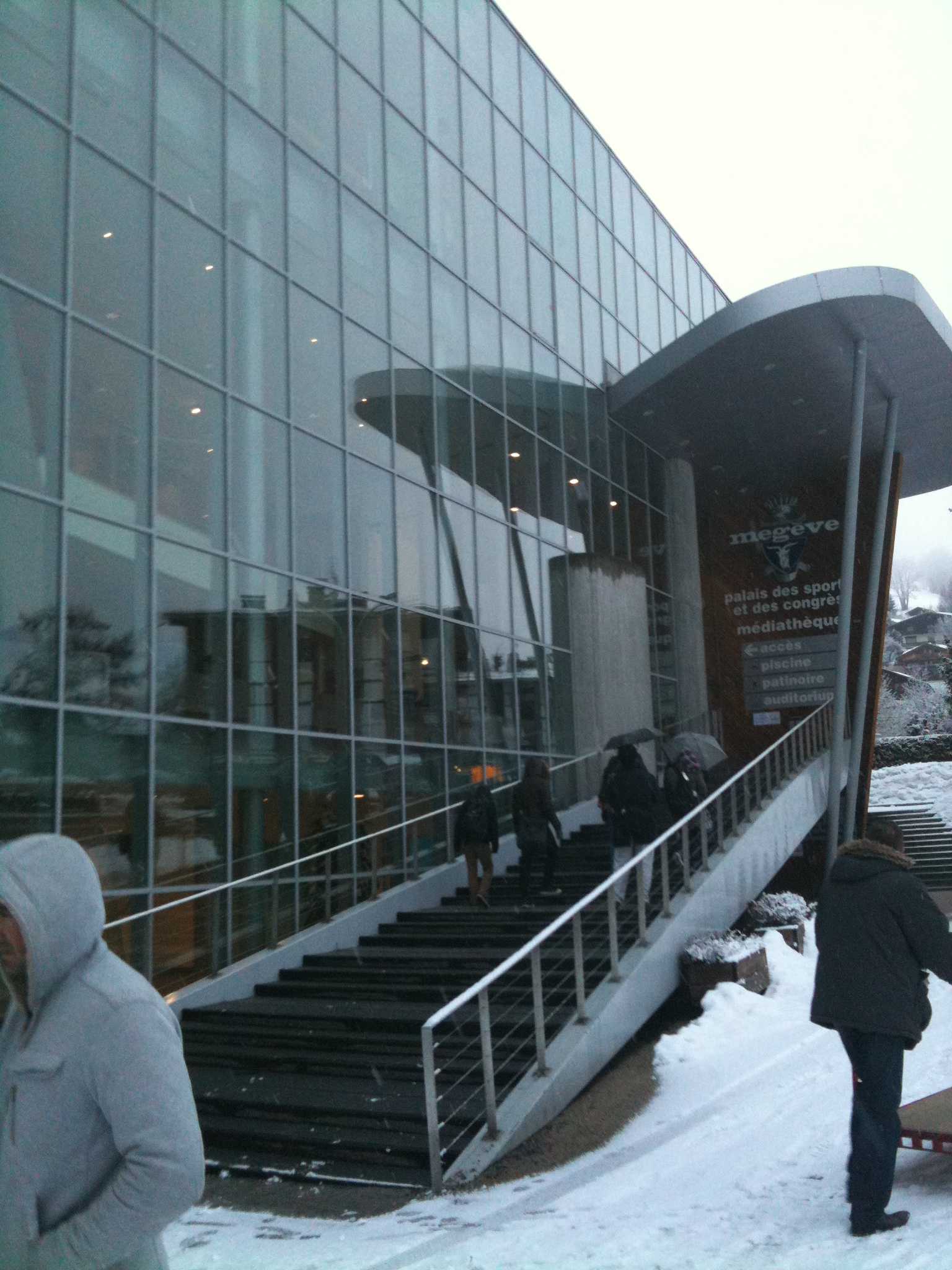 Conference Venue
This is my first oral presentation of international conferences. While my English manuscript had already been corrected by JC and Igor-san at IMD-lab many times and I had done my best to prepare my presentation in advance, I was very nervous just before my presentation. But actually I seemed to be able to make my presentation Innocuously.
Then talking bout location and so on…
Megeve is located on south of France, near the Swiss border and famous as a ski resort. It took about 16 hours from Japan to Megeve!It was beautiful enough to take such a long time and looked like a miniature garden.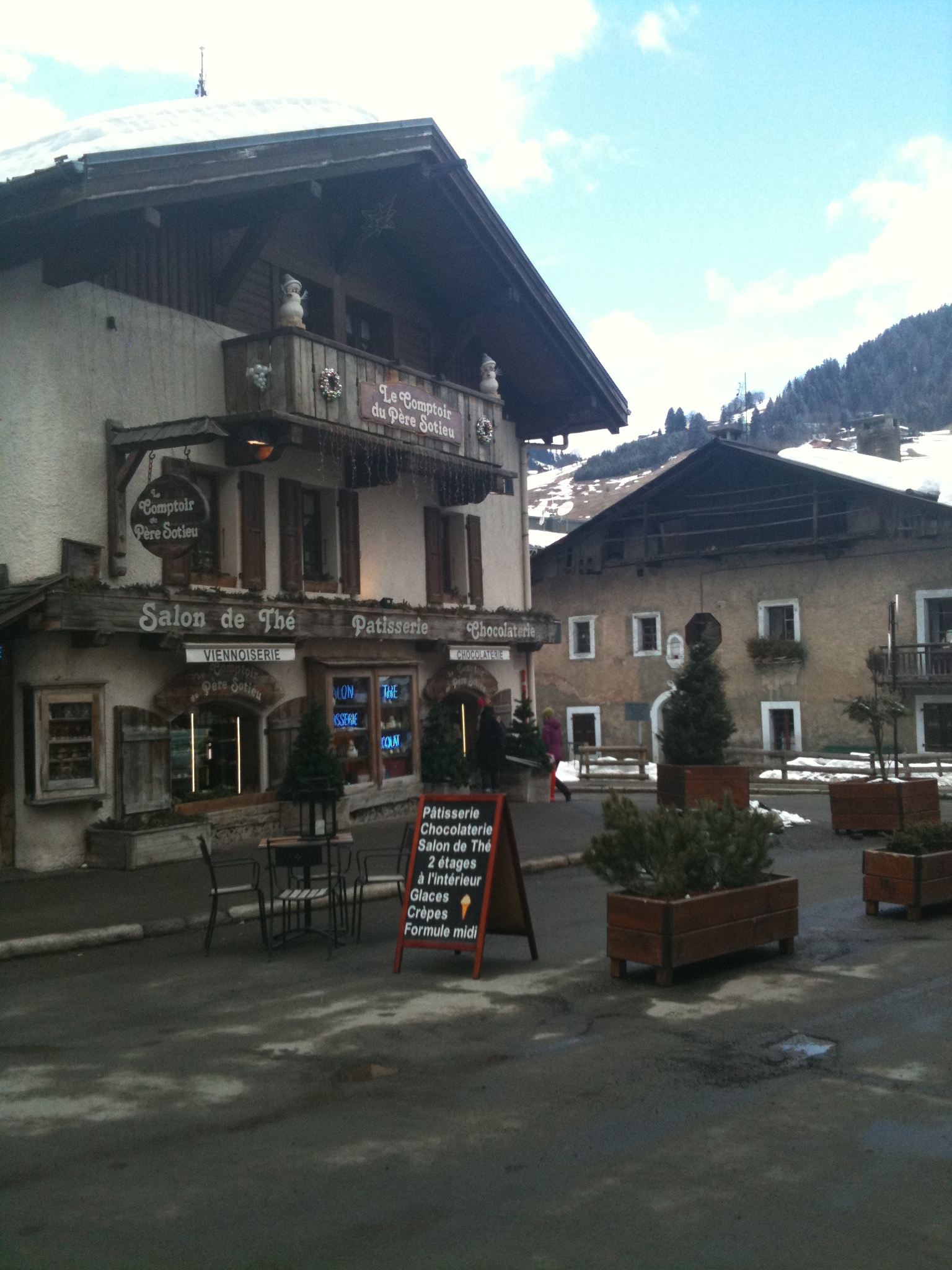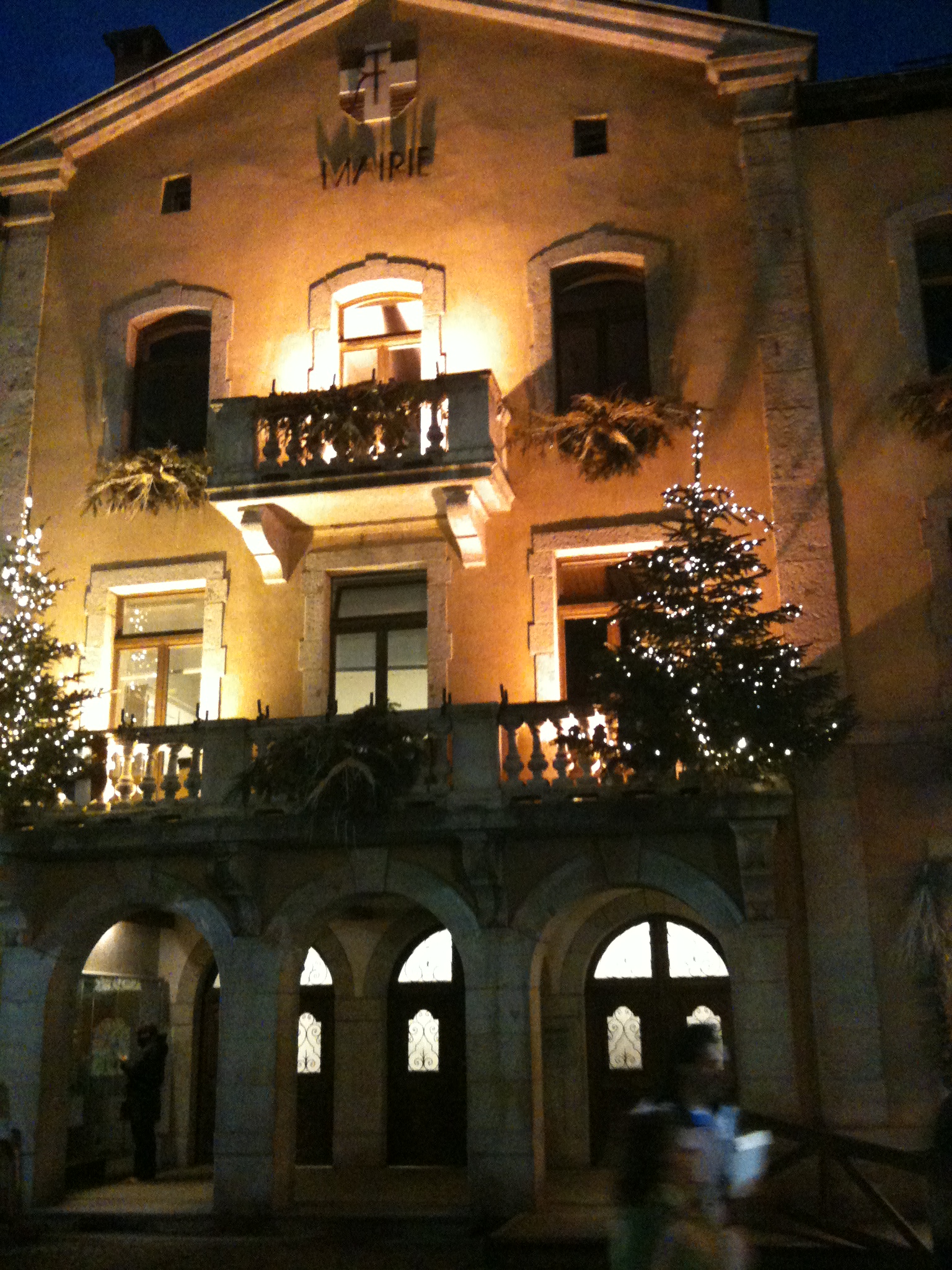 It was distinctive in this conference that walking tour was held by all participants of this conference. In this tour we enjoyed walking toward cheese fondue shop as the reception party venue with looking around very beautiful landscapes.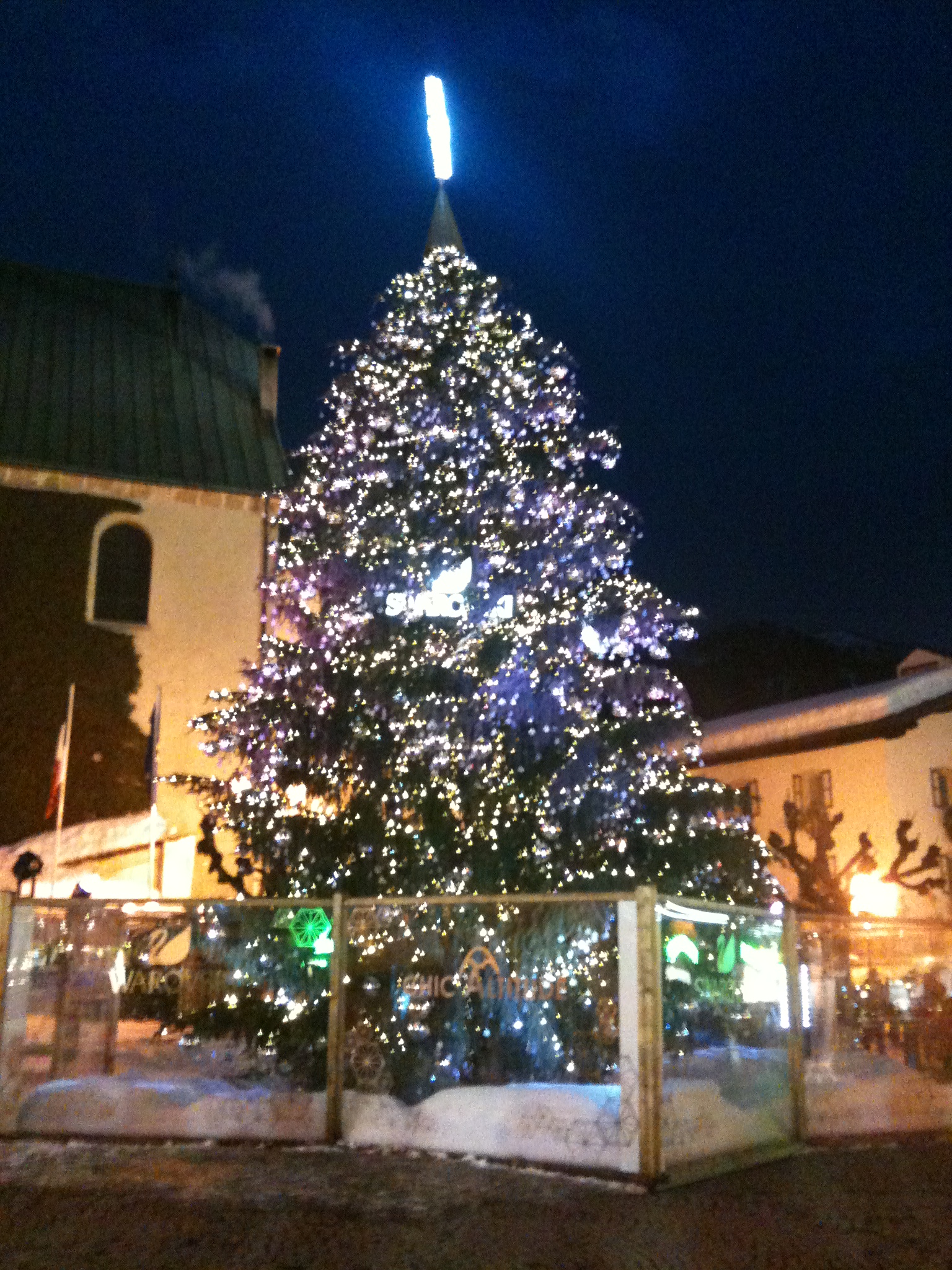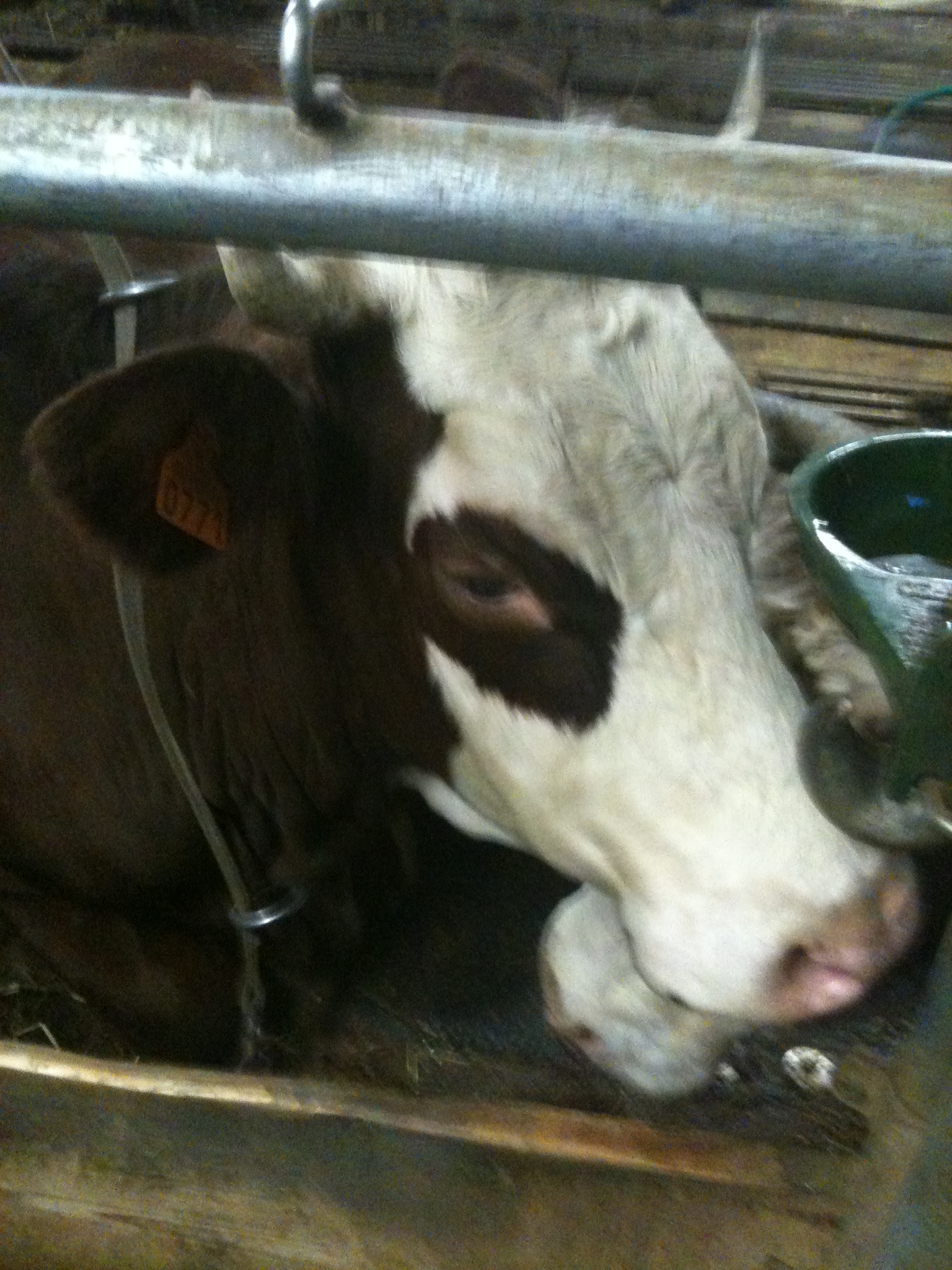 Ms. Cow
They served cheese fondue (only cheese and bread) for dinner. As a matter of fact, I totally didn't expected this dinner before eating.
However It was Soooo testy!!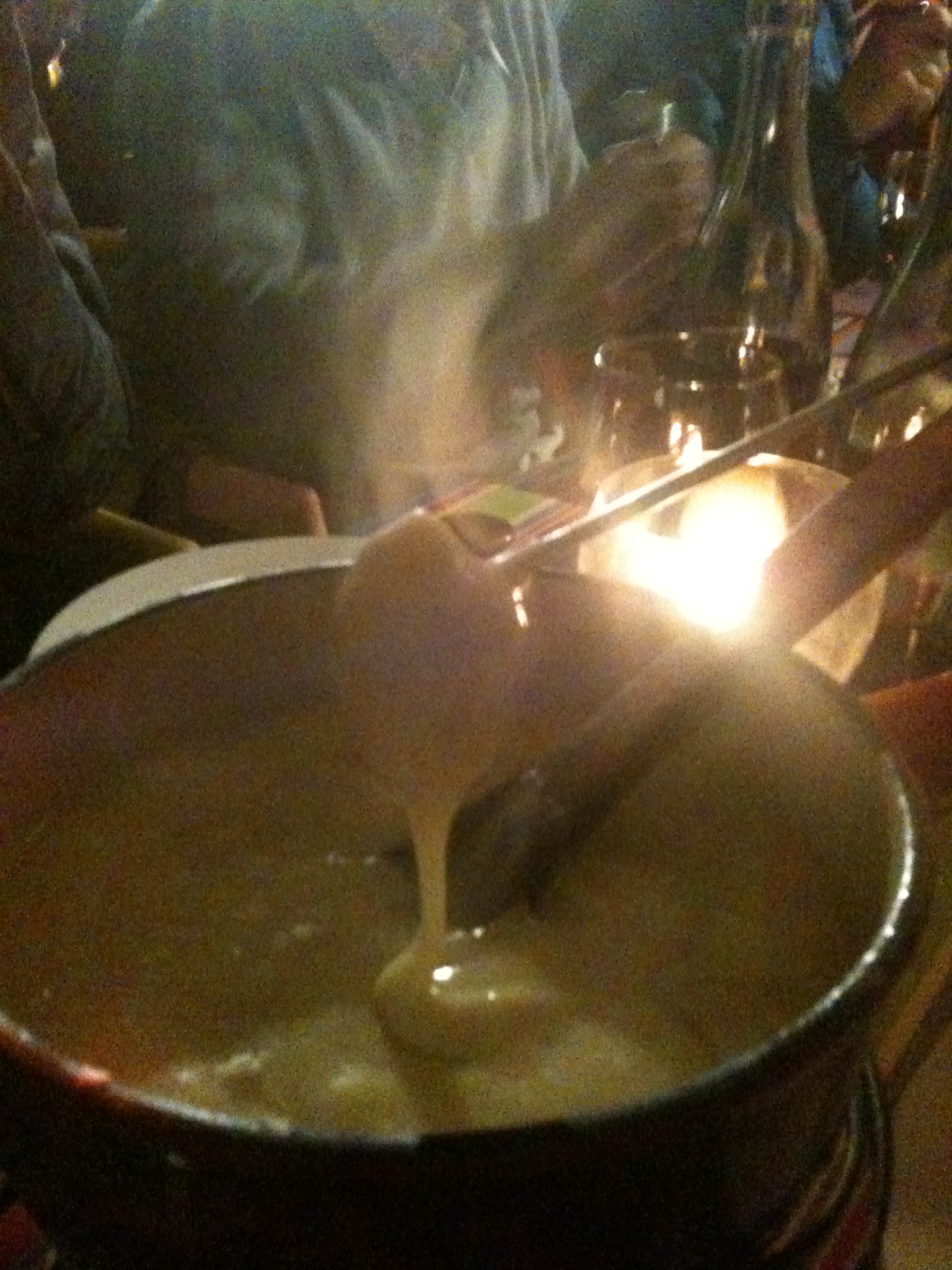 It was so testy that I might be able to eat that infinitely.
Needless to say, Prof. Kato had dominated the reception party.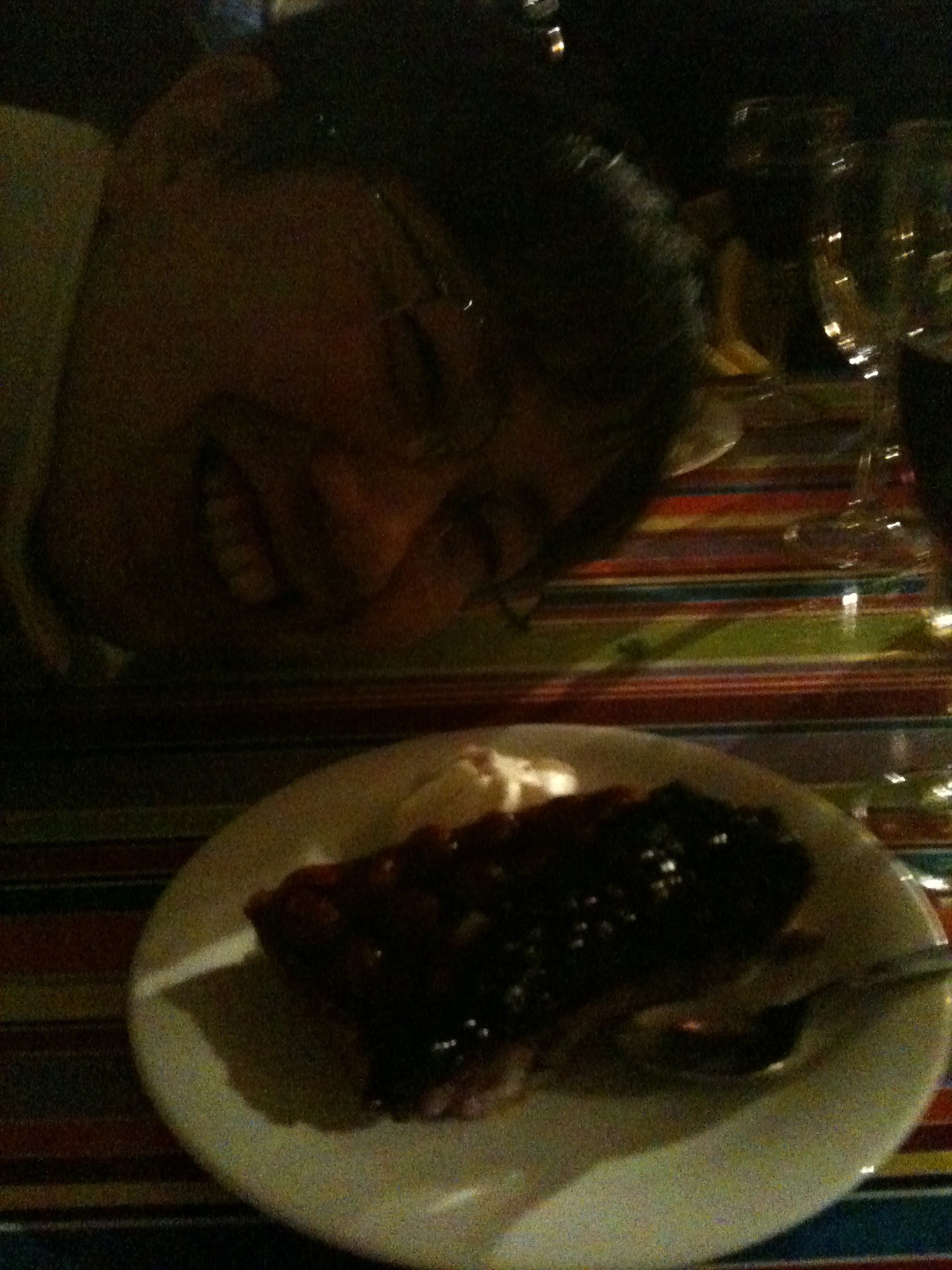 Prof. Kato, Master of Alcohol
Through the conference, I found it that many participants had skillful ability to recognize problems in their daily lives and develop these for interesting research topics.
I will be a Ph.D. student after one month. I have to do my best to develop that ability.
Thank you,