Hi. I'm Max Krichenbauer reporting on this years IMD study trip.
We went to Okinawa for three days of intense studying. We stayed at the Southern Beach Hotel, an very nice resort directly at the ocean. However, since it was a study trip, we did not have too much time to enjoy the beach.

Every student of the lab gave a presentation on related cutting-edge research topics, which were prepared prior to the trip. Additional time for discussing the paper and asking questions was included. All presentations were given in English.
The professors graded the presentations on both style and content, and prices were awarded to the best presenters.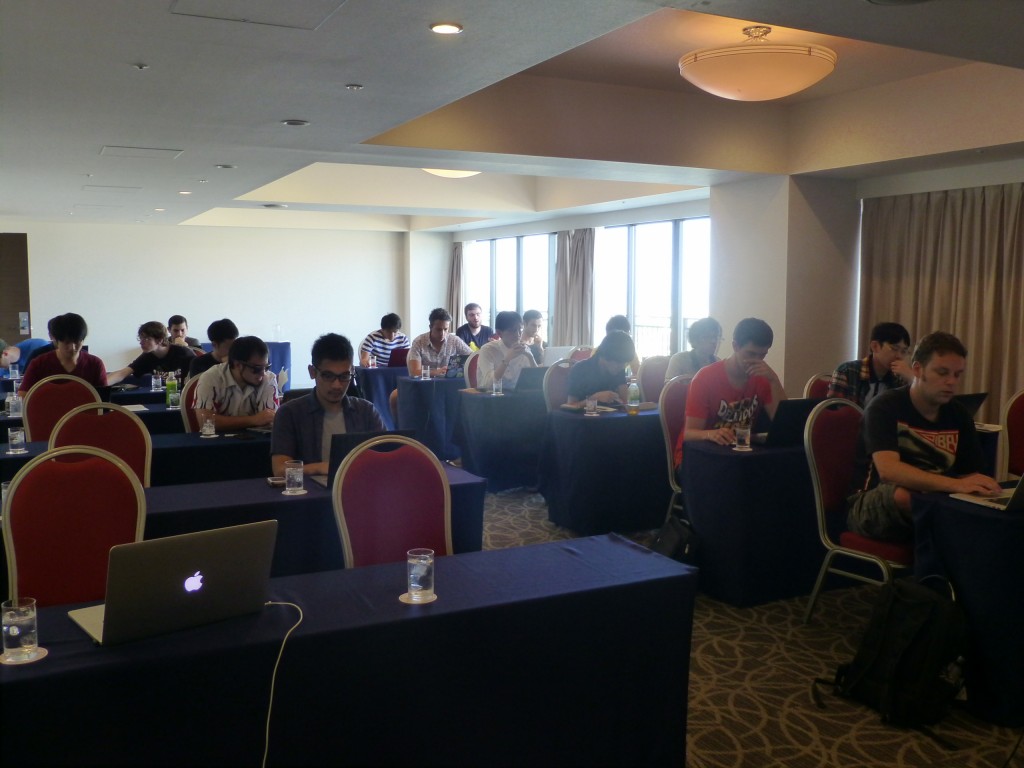 In the evening, we went together to a restaurant to enjoy local Okinawa food and drinks. For many of us who had never eaten sea grapes (海ブドウ) or Chanpuru before, it was a great experience. Furthermore, Kojima proved to be an expert on Awamori, the traditional Okinawa drink. Afterwards some of us went to Naha, to experience the Night-Life of Kokusai-Dori (国際通り).
Thus, not only did we study a lot, we also had a lot of fun there.