My name is Jarkko Polvi, I am a doctoral student at IMDlab. I attended the Spatial User Interaction 2014 (10/3-10/5) and User Interface Software and Technology 2014 (10/5-10/8). The conferences were organized back-to-back and co-located in the same venue In Honolulu, Hawaii. I had a poster presentation at SUI, but I was lucky to be able to participate to UIST also.
The SUI was organized for the second time so it was still very small conference, around 80-90 participants and 18 papers. As the name states, the topics were related to interaction with AR and VR. Several papers applied Google Glass. The most interesting presentation for me was one about 3D manipulation on HAR using multi-touch gestures, since it was the most related to my own research. My own poster presentation went well and the feedback was positive, spectators were interested in how HAR can be utilized in practical tasks. However I didn't feel that I really learned anything new based on the comments. This was my first poster presentation so I am not sure what should be expected or what should be the benefit of presenting a poster.
UIST started directly after SUI and had over 400 participants and 74 paper presentations. I think the venue was not the best one for UIST since it was very crowded everywhere. Topics varied a lot and and approximately 10-15 papers were about or related to AR. Some of the AR papers were interesting, others not so. The most interesting paper for me in AR was a remote authoring and assistance system using HAR. Outside AR, I found many interesting papers, there was a lot of presentation about interaction methods for tablets and smart watches. Most of the presentations were something really simple, but still really interesting. For example a poster with a pointing method for large sized phones: very simple system, but could potentially be useful for millions of people.
Overall I found more interesting topics from UIST, but as a conference I liked SUI more mainly because of its size. At UIST, there was a lot of people everywhere all the time and a lot of things happening at the same time, which made it a bit difficult to control. I have no complaints about Honolulu as a location, it could be worse. 🙂 Overall I think both conferences were well organized.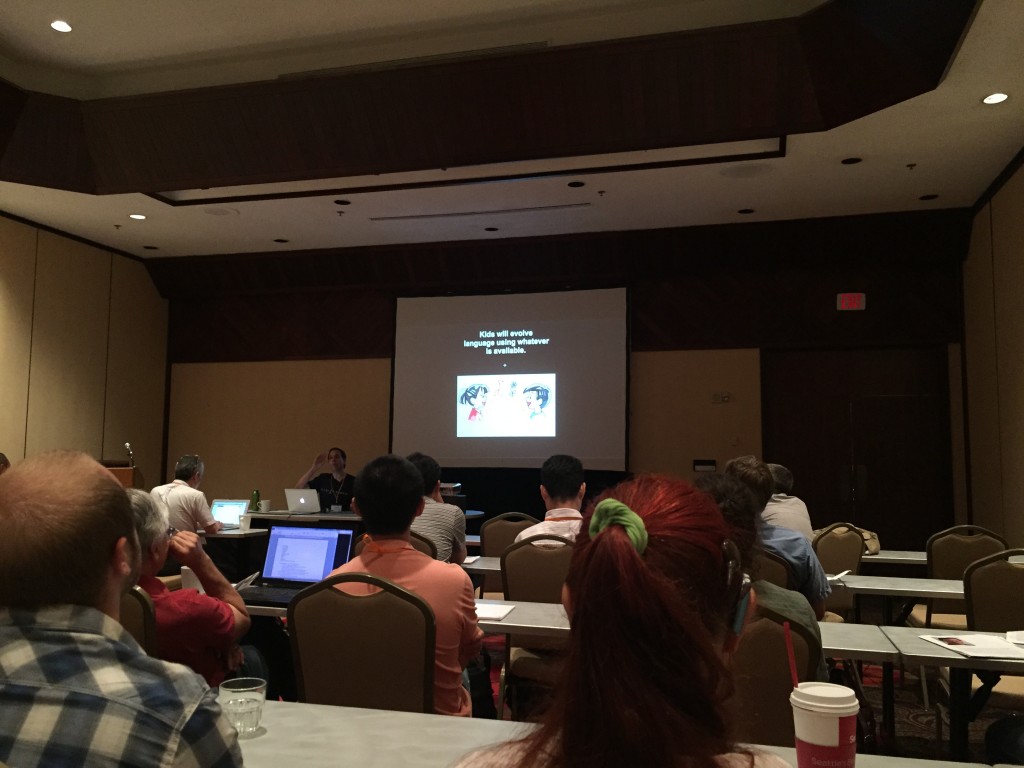 SUI keynote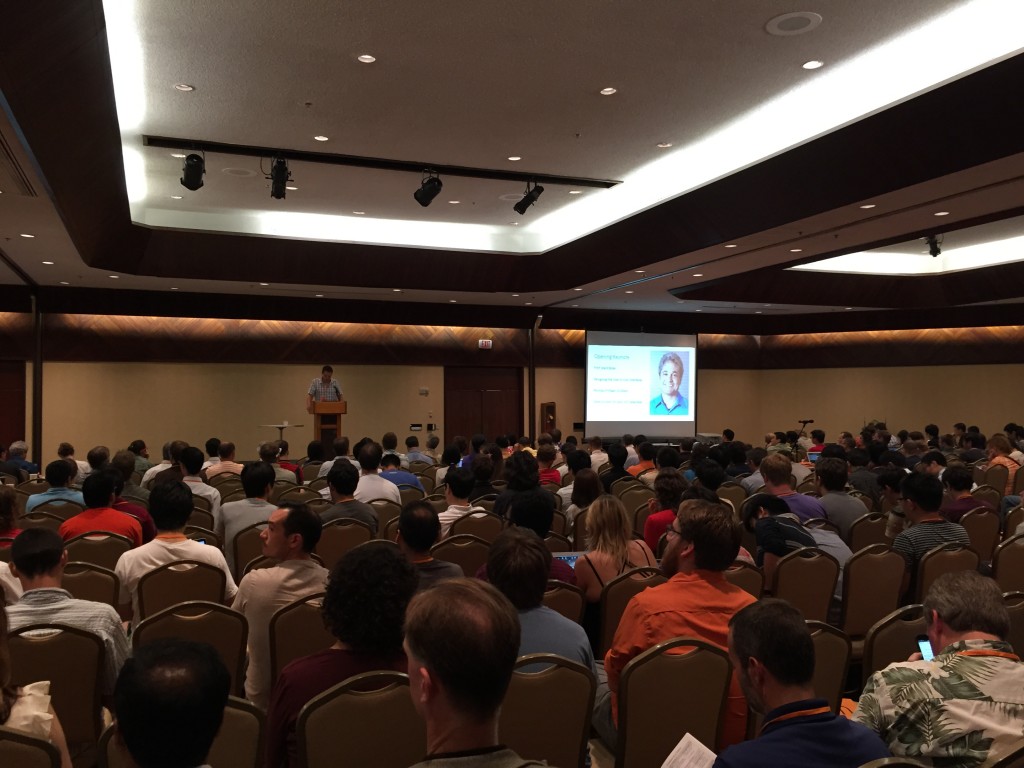 UIST keynote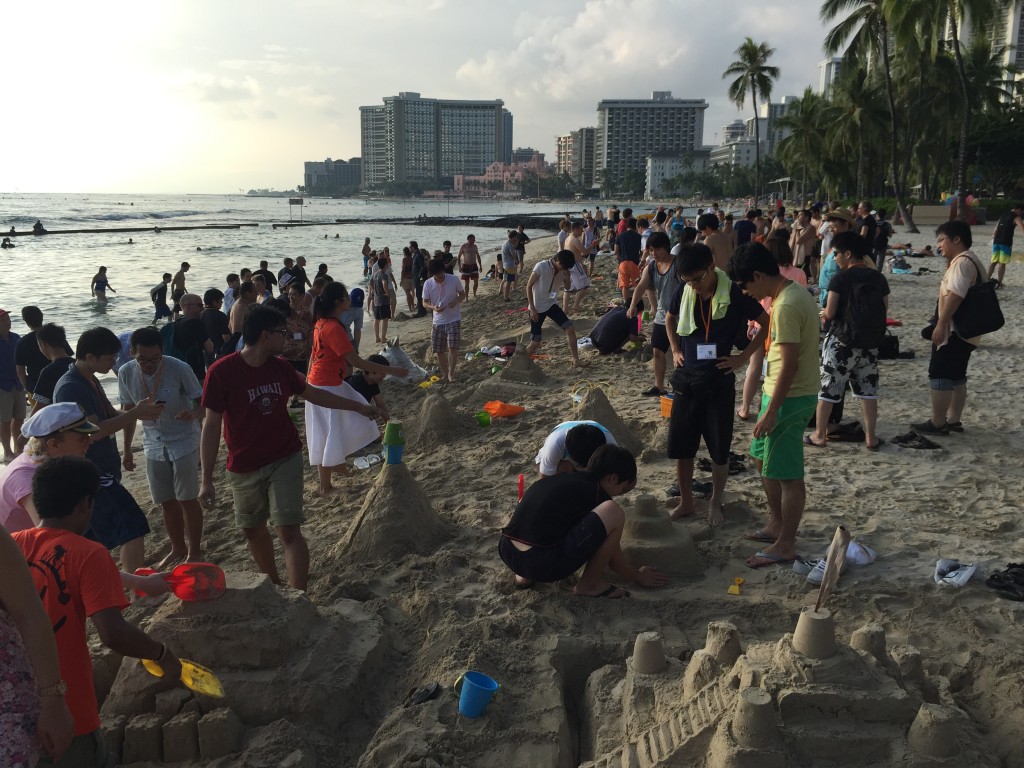 Building sand castles at the beach