Hello, we are Kazuma Sawada and Yuki Yamamoto reporting on this year's IMD study trip.
We went to Shirahama in Wakayama for three days intense studying.In there, we could learn many things and enjoying a brake.
Shirahama is a very nice resort in Kansai, directly in front of the ocean. In our stay, it were nice days, so we could view beautiful scene from presentation venue which is on 4th floor in the hotel.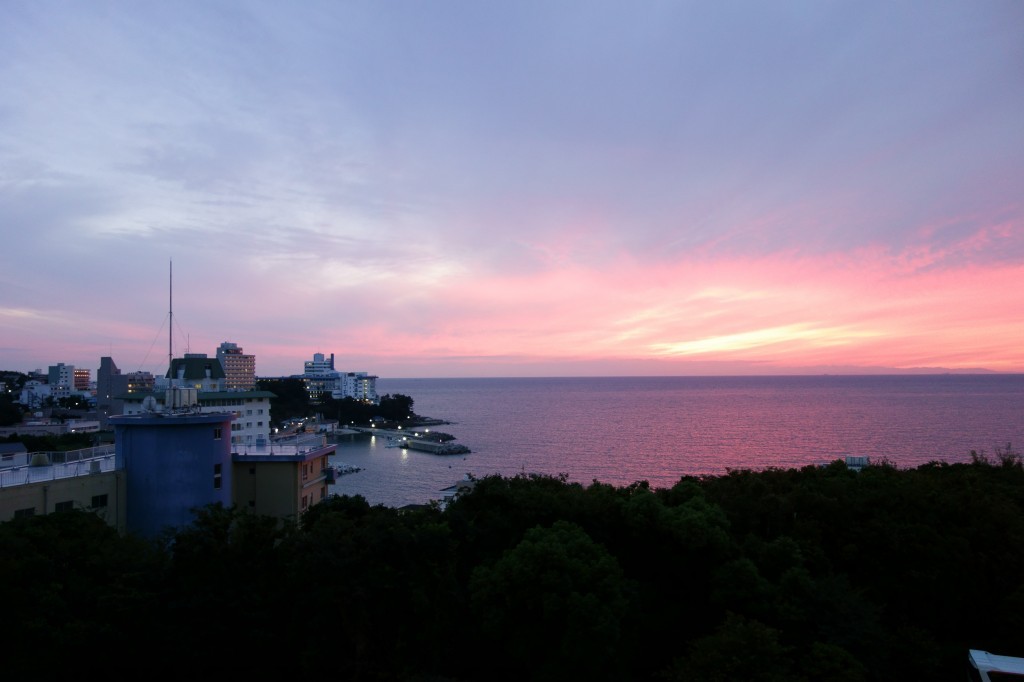 M2 students gave a presentation about their research report within 12min. M1 students and doctor students gave a 20min presentation on related cutting-edge research topics from SIGGRAPH 2015 or CVPR 2015, which were prepared prior to the trip. After each presentation there were additional time for discussing and asking questions. All presentations were given in English.
The professors and the students graded the presentations on both style and content, and prizes were awarded to the best presenters.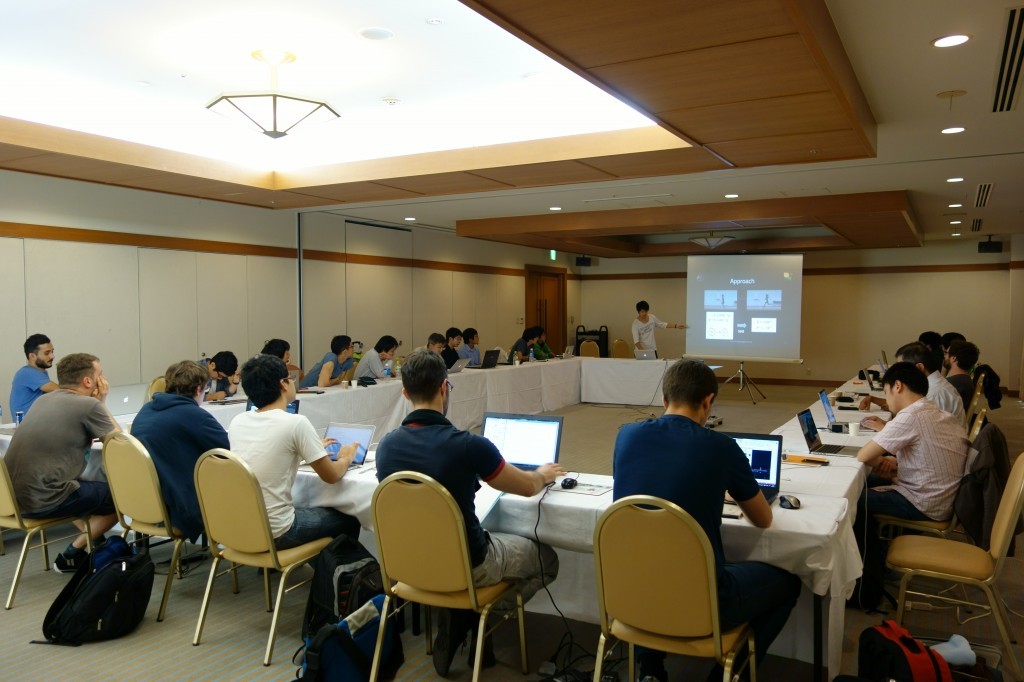 This trip enabled us to touch many studies and presentations.
Of course, not only did we study a lot, we also had a lot of fun there.We enjoyed delicious seafood and beautiful Shirahama beach.We think everyone in this lab could heal the usual research tiredness.