Hello, I'm Ryo Akiyama, M1 student. I finished my internship at University of Oulu on 13th September. I have already written about my internship days as an in interim report, so this time, I will write about the second half of my days in Oulu as a final report.
First, The Air Guitar World Championship was held during my stay. I had never seen air guitar before, so I was really interested in it. Also there were two Japanese participants in world championship, and one of them was the champion of 2014. Unfortunately, it was rainy and cold, and it was held in outside at night. Therefore, it was little bit difficult to watch all. However, I watched all programs in the competition. It was fun to watch, but I couldn't understand criteria of evaluation…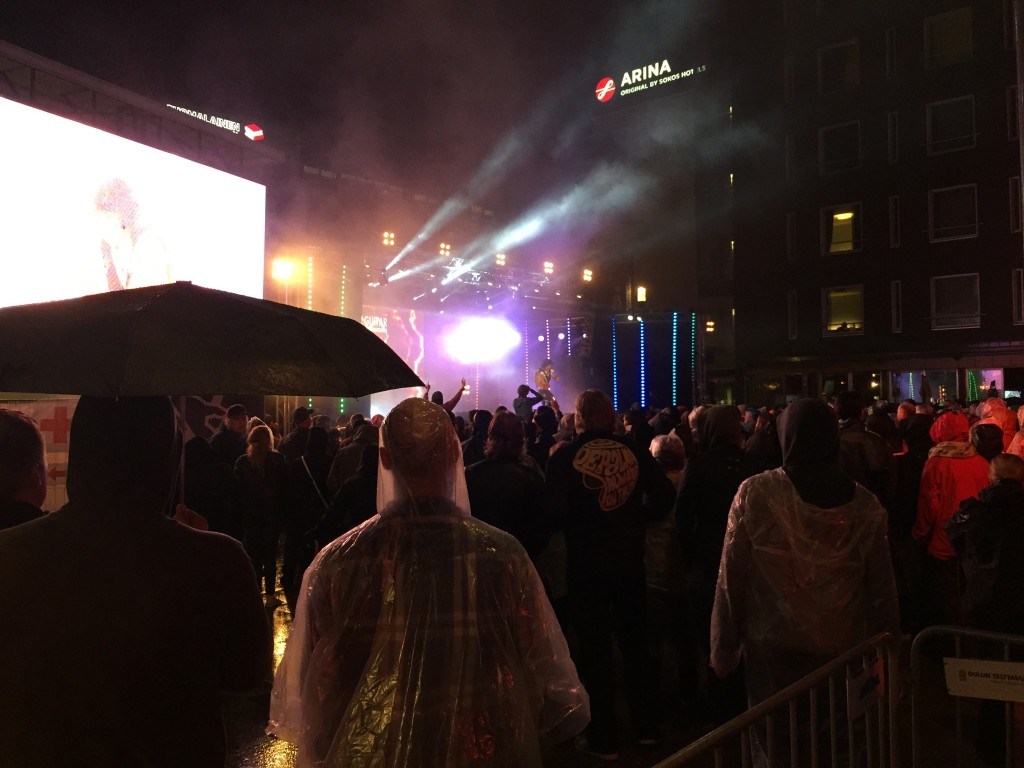 Air Guitar World Championship
Second, I will write about my days in university. As I already wrote in the interim report, my task in Prof. Pulli's lab is making animation movie to illustrate the Smart Glasses Project. I finally finished making it, and I made presentation with it. I worked with lab members, and I learned about the motivation or system outline with talking with them. Working with them was difficult for me, because communication is in English of course. But it was great experience I think. I wish I will go to Finland again someday.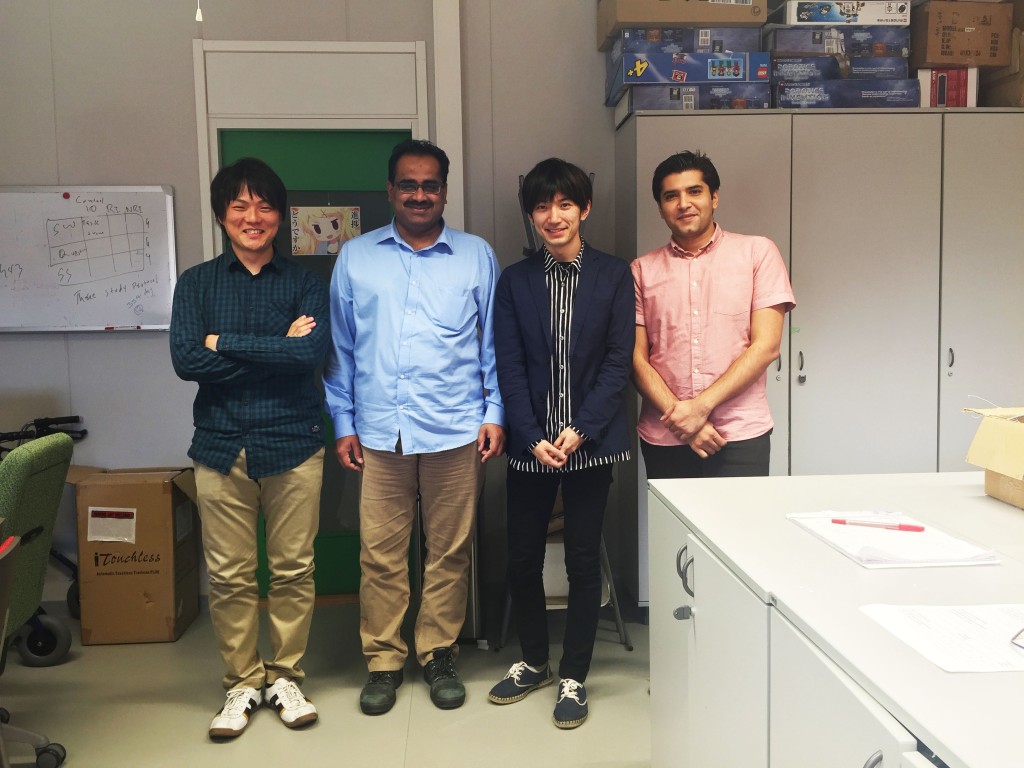 with lab members