Hello!
This is Jarkko Polvi, a PhD student. I participated to a two-week China-Japan student workshop at Hunan University, Changsha, China. The workshop consisted a small group project with other the Chinese students and the actual workshop called "6th China-Japan Student Workshop in Information Science." We also did a weekend trip to some famous sightseeing spots near Changsha.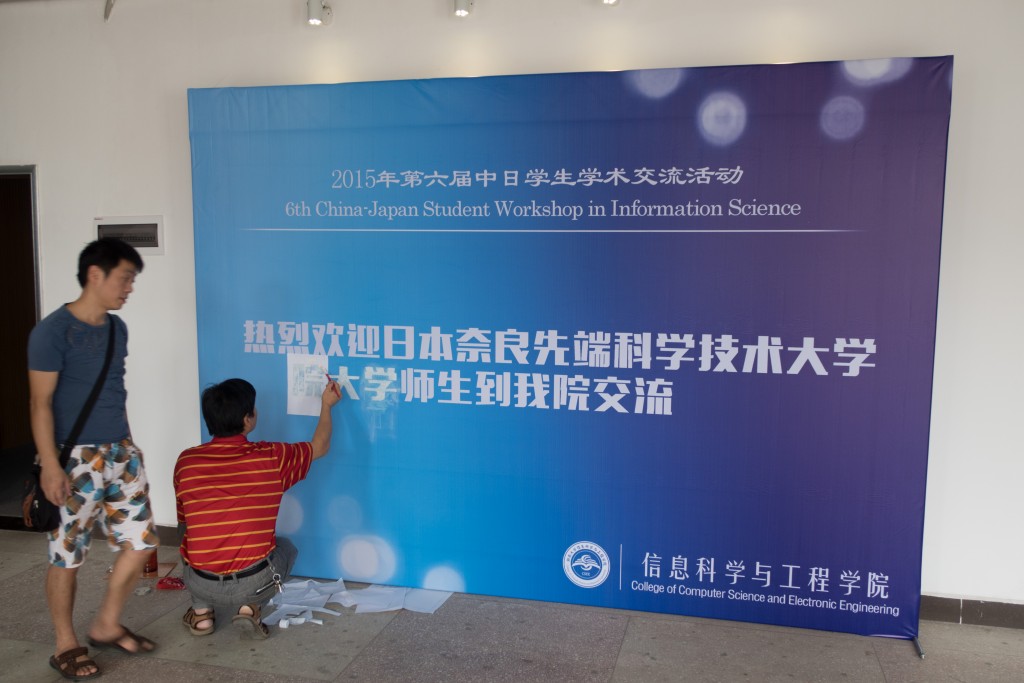 Me and Biro-kun where at the same project group with two Chinese students. Our task was to use Kinect to recognize actions based on the skeletal data. I had zero previous experience with Kinect and the first thing I learned was that if you have a Mac… well, be prepared and install Windows to it beforehand, might save you a lot of time. I learned how to setup the environment for Kinect and what I found the most interesting was to figure out how do the joints in a human body move and where each joint is related to others while we perform actions. At the end of the two-week workshop, me and Biro-kun presented our group work. We made a simple fitness app that instructs you to perform actions like punching or lifthing hands. Professor Shying Li was very happy with our results.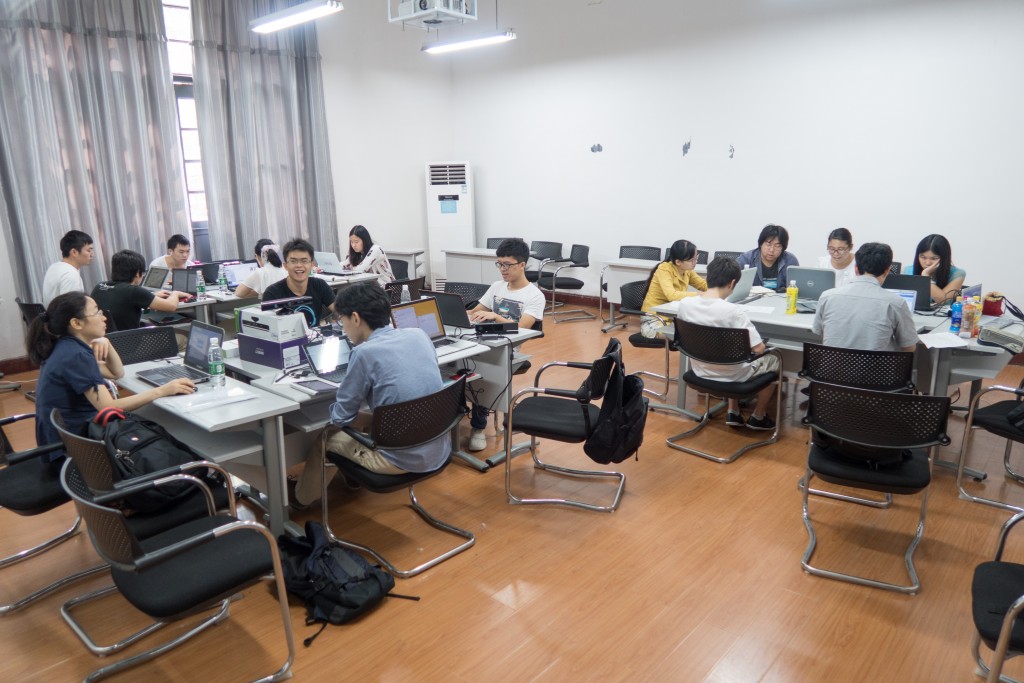 The actual workshop was titled vaguely "–Workshop in Information Science" so there was a huuuge variety of different topics. Some where about AR/HCI, but many where related to physics or chemistry, which reminded me physics classes in high school. I noticed that many research topics presented by the Chinese students/researchers where very mathematical. The program chair also commented at one point that Chinese hardly ever do HCI research or field studies.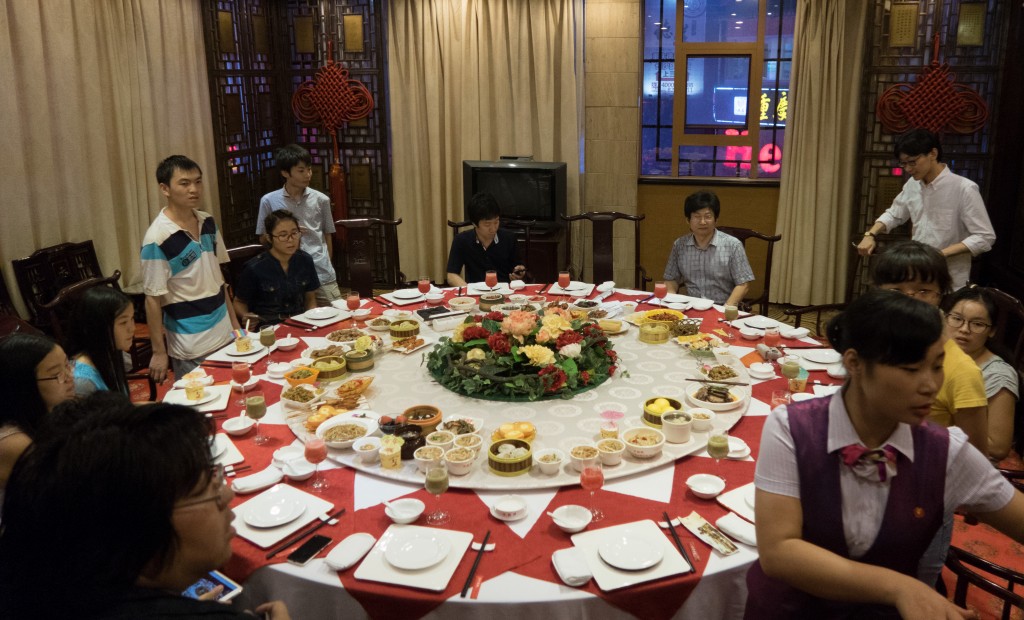 The campus of Hunan University was very large and it was difficult to distinguish from where does it actually begin. For example, it had a small shopping street with various shops and restaurants. September was the beginning of the school year and every freshman had 2-3 week army-style bootcamp period. During this period you could see a lot of students (guys and girls) dressed up in army uniforms and learning how to march etc. I was told that the main reason is to learn discipline and the exercises looked very similar to what I did in the army back in Finland.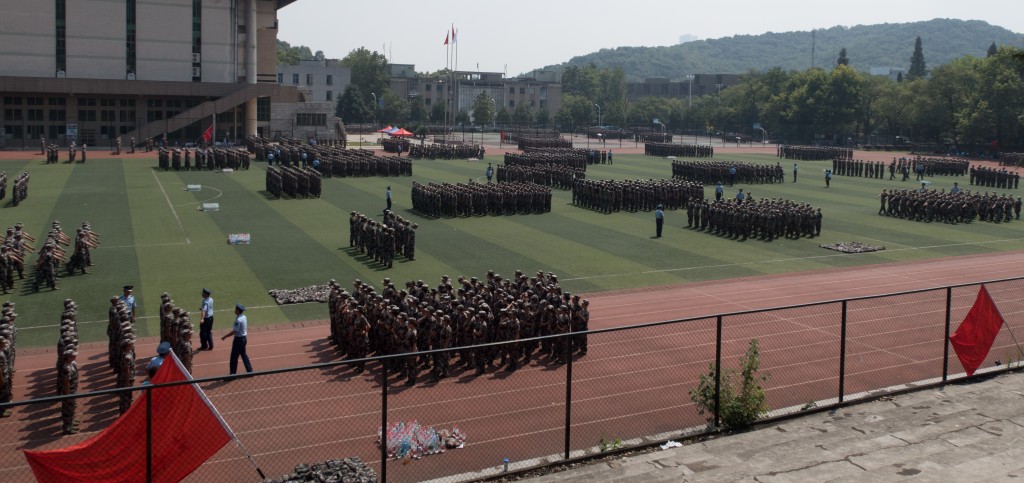 The lunch breaks during the weekdays were very long, around 3 hours. Prof. Li told me that this is because students need to go home to eat and take a nap. Often you could see a lot of student sleeping in the class rooms during the lunch breaks. We also did that, many of us went back to hotel to sleep during the breaks. The work days ended at 5-6pm and then we went to eat lunch. This was very early.. for Japanese I mean, for me it felt completely normal. The Chinese students very were helpful and what I noticed about Chinese in general is that they seemed to talk very casually with strangers in shops or other public places.
The food was really spicy. I mean almost everything. You try some soup, spicy. You want eat some salad, you burn tongue. The food itself is actually really good, especially the mild ones that we ate, but for some reason people at Hunan like spicy food a lot.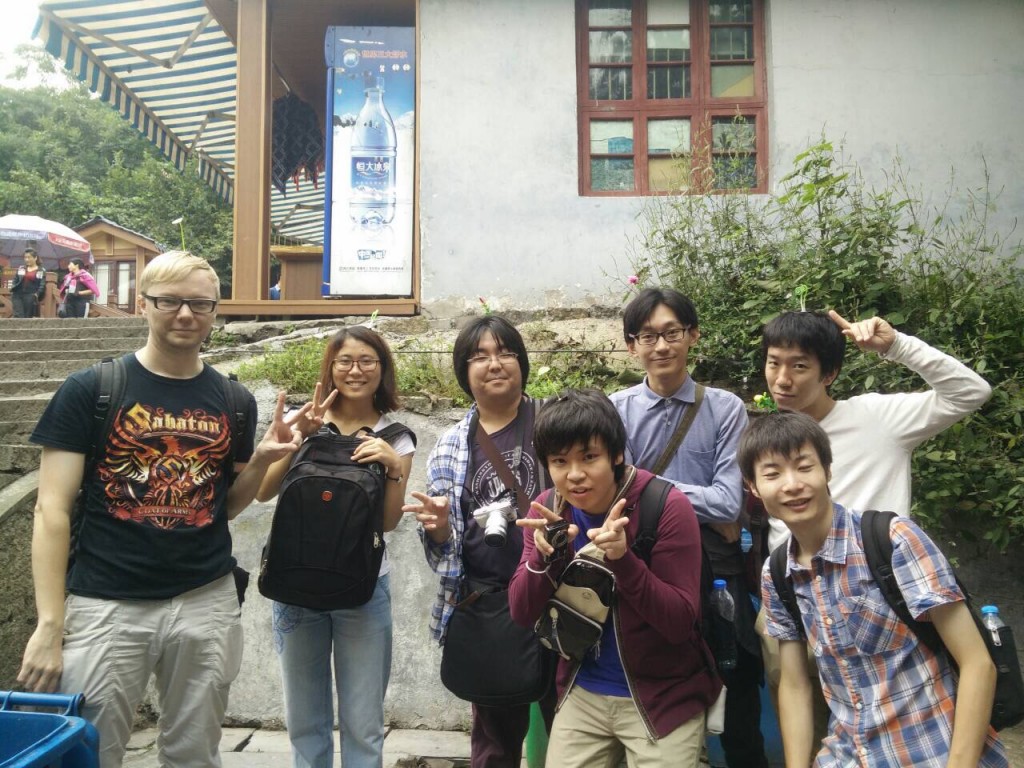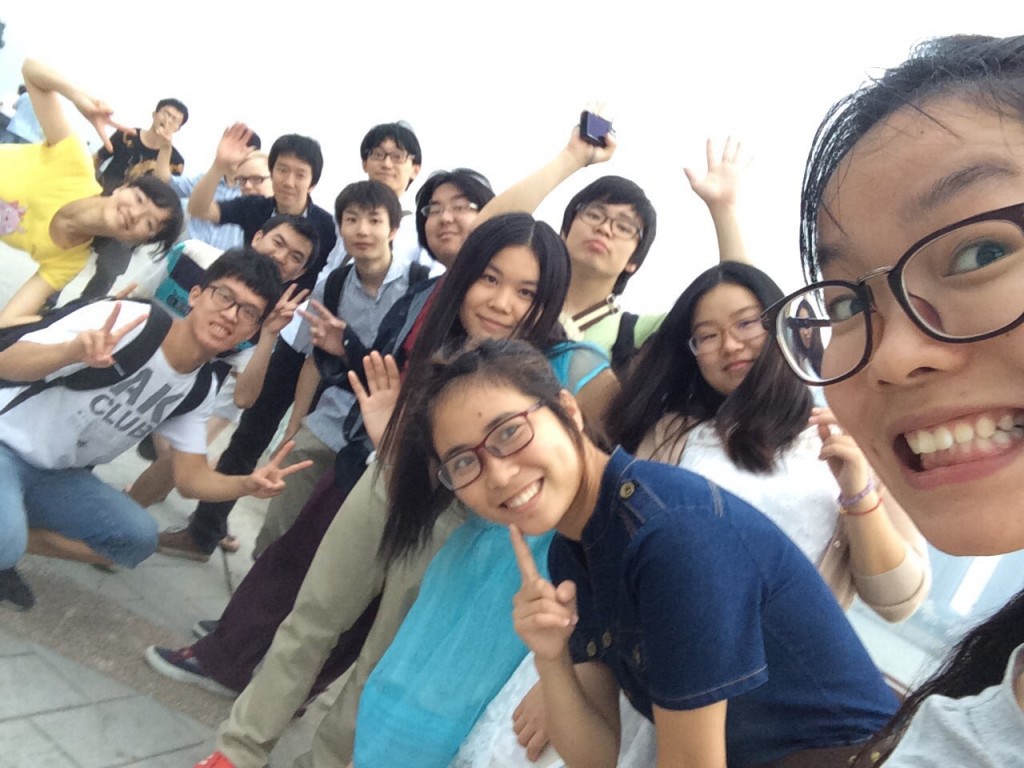 Overall, I highly recommend going to this kind of internship. Even though it is only two weeks, you get to experience soo many things small and big things that are different compared to Japan (and to Finland). Furthermore, I was told that in China girls are getting more and more interested in IT and that at Hunan Uni. the ratio is almost 50/50. This isn't hard to believe, because in our group projects there were more Chinese girls than Chinese guys. This should already give NAIST students enough motivation to participate to this internship.
-Jarkko