This is Tatsuya Fukui, I'm M1 student at the IMD lab.
This time, Maeda-kun and Fah came to our lab for internship.
So I'll talking about the welcome party and send-off party for them.
Maeda-kun joined our lab for three month, and Fah joined for two month.
Followings are the photos in the welcome party.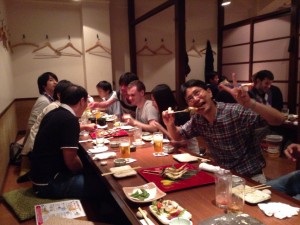 Miyazaki-sensei's playful smile!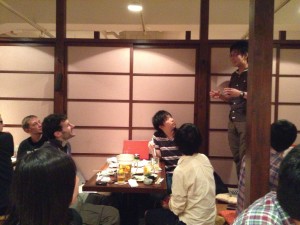 Maeda-kun was asked to introduce himself in English by some international student. 😀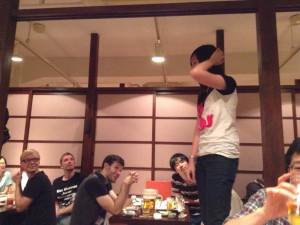 Of course, Fah introduced herself in English!
And then, Miyazaki-sensei has became a full Professor at the Tokyo Institute of Technology!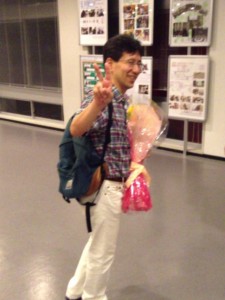 Really congratulation for his promotion!
And time files like an arrow, the end of their internship came.
Followings are the photos in send-off party.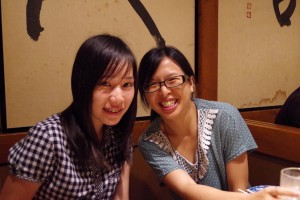 Ladies with good smile!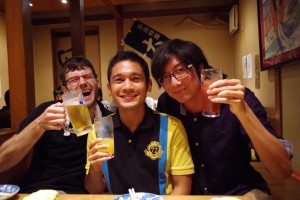 Beer really suit Max!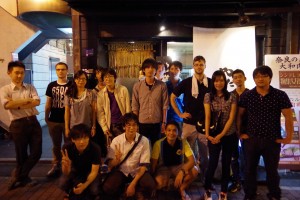 We took commemorative photo in front of the bar.
I was very happy because Maeda-kun said "This internship was so high density life for me".
But I also feel these internships are good studying for not only internship student but also for us.
In October, new international students will come to our lab.
So I want to study more and more things with them!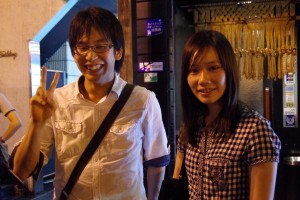 Good luck, Maeda-kun and Fah!