In September the 3rd and 4th of the year 2013 we went on the IMD lab trip, it was my first time to experience such kind of trips ( I mean going with the lab on an entertainment trip). In fact, it was a wonderful trip, we had good times. As follows I will talk about the locations we "explored" during our trip.
In the beginning of our trip, we head to Ise Jingu, which is a sanctuary with many shrines. The nature surrounding that area was a wonder. We had a good time going through the temples.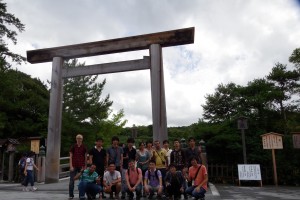 A group picture in front of the entrance of the Ise Jingu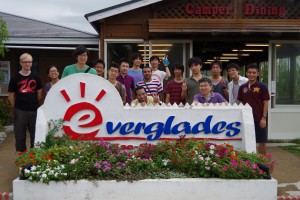 Next, we head to Ise Shima Everglades, where we stayed most of the day. We had a lot of activities. Some of us (most of us to be exact) tried riding the boats, unfortunately, when I tried it, it started to rain. In the evening, we set up the barbecue furnaces and started barbecuing various types of food (e.g. seafood, sausages, chicken "Kofta", etc.).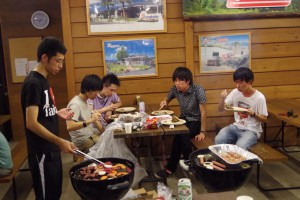 In the middle of the barbecue event, we played a game called "Bingo" , where the winner gets a prize. This includes the activities and places we visited in the first day.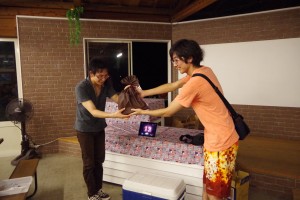 One of the winners in the Bingo game
     In the second day, we went to the Toba aquarium and Iga-ryu ninja museum. In the Toba aquarium, we explored many sea wonders, such as seahorse, New Caledonia Nautilus and etc. .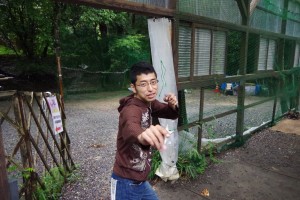 After that, we head to the Iga-ryu ninja museum. This museum included very beautiful sites, where you could learn much about ninja's history, ninja techniques & tools, and try some ninja activities (e.g. throwing shuriken), overall, the museum was a very interesting place to visit.This includes the places we went to in the second day.